Spice Up Your Home With Some Custom Made Floor Pillows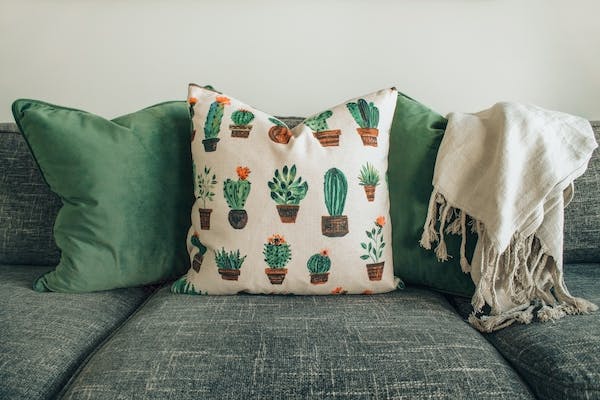 Large floor pillows have been used in households for generations as both a functional and ornamental piece. They are well-liked in the civilizations of Algeria, Korea, Japan, India, Egypt, and Morocco. They have currently traversed to other nations. This is hardly surprising given their aesthetic value and practicality. Additionally, you can depend on them to improve the comfort and aesthetics of any home or workplace area.
Give A Western Touch To Floor Pillows
Contrary to popular belief, giant floor pillows can be used in any home, including those with an oriental theme. It can be given a western touch to blend in with and enhance European and American aesthetics. You may start by dressing them in coverings or arranging them in your house. To avoid having the colors overwhelm the furniture in the area, you might also play around with them. Additionally, you could add unifying features to several design concepts so that, despite their differences, they still work well together.
If you want a contemporary design with a traditional Japanese vibe in the dining room. You could, for instance, set up a low-lying dining table made of glass and steel placed on top of a black and white area rug. Then surround it with golden floor custom made pillows. You won't have any trouble incorporating crystal chandeliers, metal ornaments, and contemporary abstract items with this particular home interior design.
The den may feature a wall mural or a carpet with all the colors used represented. As well as extra-large pillows with groovy patterns and textures piled up in the center, in front of the television.
Custom Made Floor Pillows For Bedroom
Recently, floor pillows have gained a lot of popularity. And while the living room seems to be where most people use them, you might also want to think about putting them in the bedrooms. With the larger and fluffier floor pillows, you can dress up the entire look rather than using the long body pillows that look out of place.
Particularly so in your child's room. Everyone knows that as soon as children invite their friends over, they rush up the stairs and into the room. Do you really want five kids jumping and bobbing on your bed? Of course not, and if you have enough floor pillows for the room, this won't happen.
They are a wonderful way to decorate your own bedroom as well. Although decorative custom made pillows have long been a favorite in bedroom decor, their main function is to sit on the bed. Your wife will typically hit the roof if you use them. Therefore, if you're going to put all those pillows in there, you might as well utilize them.
Summing Up
The benefit of floor pillows is that they truly function as additional pieces of furniture in the house. Throw one of these cushions down and get comfortable on the floor to watch your favorite show when you don't feel like sitting on the couch or the bed. They might appeal to you to the point that you may never watch television from the couch again.