Dubai Holiday Packages From India To Enjoy Your Vacation To The Fullest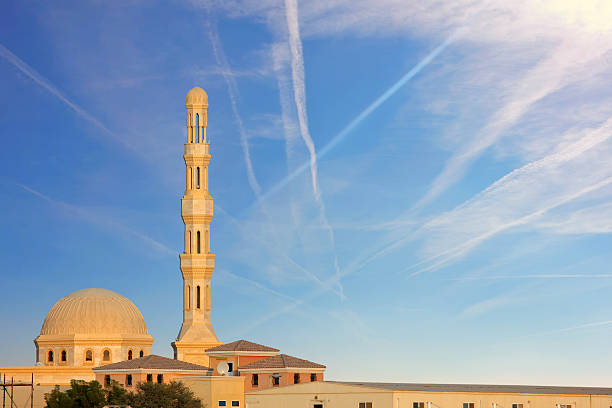 The month of March is related to art and culture in Dubai, where tourists get to experience the thrill of many activities like festivals, food festivals, music festivals, and literature festivals. Dubai is known as the "city of dreams" all over the world; this place offers everything that is not seen in any other country in the world. This Dubai caters to people of all ages, with activities ranging from club nights to trips to the beach.This place is even more spectacular in the season of March. You can include all these in your Dubai holiday packages from India to enjoy your vacation to the fullest.
The weather in March provides an experience of heat and humidity in Dubai, as well as being quite pleasant, which is very good for travel. Sand storms are also seen in the desert here in the month of March, though they are quite rare. In the month of March, the temperature in Dubai rises to around 30 degrees Celsius, with the minimum temperature of around 18 degrees Celsius being experienced here. Sometimes the month of March also sees rain, which makes this trip thrilling. Tourists are asked to wear thin and airy clothes in the month of March due to the warm weather here, which provides a very comfortable experience. At the same time, tourists get to enjoy many festivals during this time, which is the main part of this journey.
Image Courtesy- Pixabay
Art Dubai – The largest arts festival in the world, presenting more than 40 countries and their galleries, is the largest arts festival showcasing the world's top artists and designers. People come from all over the world, although the Middle East, Central and South Asia, Africa, and Latin America are the most popular destinations. The festival is held in several parts of the city, allowing visitors to enjoy it in peace.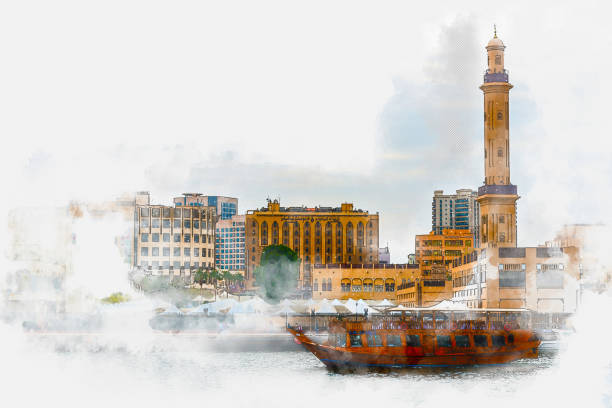 Image Courtesy- Pixabay
Taste in Dubai- With over 20 days of non-stop action, Dubai presents a unique treasure trove of flavors, celebrating the most popular and sought-after culinary festival in the Middle East. Here is where the world's greatest chefs festival takes place, with chefs from all over the globe competing and visitors from all over the world coming to enjoy it. In addition to demonstrating abilities, the chefs will give classes and workshops, making this a fantastic celebration.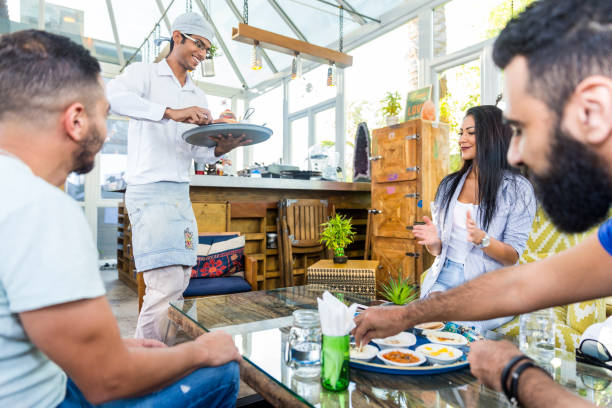 Image Courtesy- Pixabay
Literature Festival- Festival of Literature Hosted primarily by the airline Emirates, this literature festival is organized to pay tribute to some of the best writers and minds behind today's great reading. The event features book releases, discussions, debates, and some casual live performances and talks. The festival also hosts food events focusing on fine dining and desserts.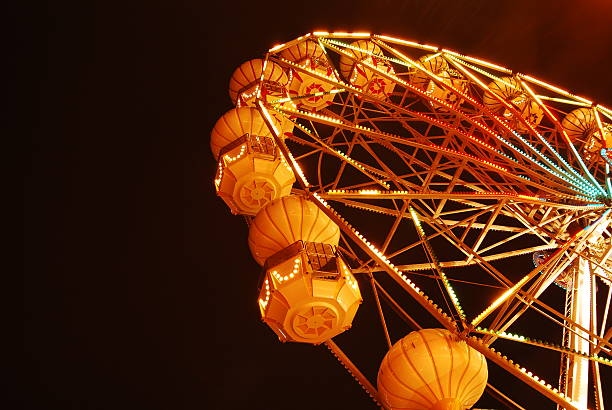 Image Courtesy- Pixabay
Acrobatics- In March, one of Dubai's largest events is acrobatic events, with 30 of the city's best acrobats joining together to put on a one-of-a-kind show. Caesars Palace Bluewaters is the primary venue for the event. With holograms and uplifting motions and acrobatics, the event embodies the best of choreography and art form.
Music Festival- Concerts are held in Dubai throughout the year, and the crowds continue to grow. With vintage performances and new releases, the Dubai Media City Amphitheater is always full with music and cheer, adding to the excitement of the environment.
Image Courtesy- Pixabay
Dubai world cup- The festival is most known for the "richest horse race," which attracts visitors from all around the world. It is regarded as one of Dubai's most prominent annual events. The world's top horses compete here as entertainment, glamor, and sport are celebrated. Since 1996, this festival has been held.
In March, the best locations to visit in Dubai are;
Aside from local festivals and events, Dubai has a lot to offer, including plenty of family entertainment and leisure alternatives.
The Burj Al Arab – When it comes to the best structures in Dubai, we all know that the Burj Al Arab is not only one of the best buildings in Dubai, but also the pride of the entire globe. We've already addressed the best architecture, such as the Burj Khalifa. It is, as is customary, largely a seven-star structure, which explains its practicality. Jumeirah Beach, which is nearby and where this journey would be incomplete without a stop, is also a major draw. The fact that this monument is one of the most photographed in the world speaks something about its fame. The main amenities offered inside the building include a Skyview bar, an underwater restaurant, and an outdoor tennis court. With a height of 321 meters, this building looks even more amazing with the illumination of lights at night.
Image Courtesy- Pixabay
Burj Khalifa- The Burj Khalifa is known not just for its beauty, but also for its height, which draws tourists from over the world. The Burj Khalifa, which took Dubai to new heights both literally and spiritually, would be missing from the list. At the same time, "natural air conditioning" is used in the construction, which transports cold air to the top of the tower and distributes it throughout the structure. This is the first time something like this has ever happened. It stands at a height of roughly 828 meters and has been open to the public since around 2010. As a symbol of Dubai's allure, it is still regarded in high regard.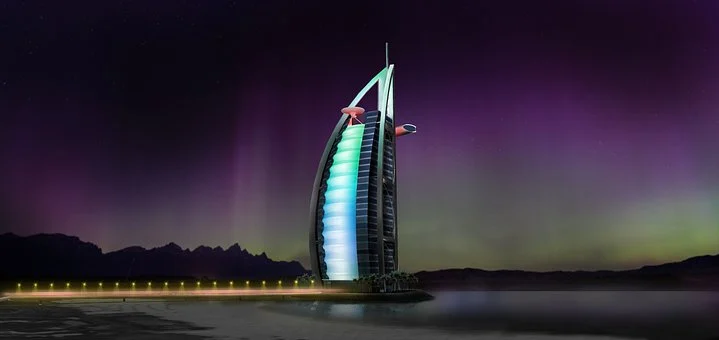 Image Courtesy- Pixabay
Deira Souk- While there are many markets to explore in Dubai, Deira Souk is unlike any other market. It is renowned as the world's largest gold market. It is a wonderful tourist attraction that all visitors appreciate while they are here. Everything is sold in this market, from historic architectural styles to wooden arches, that you won't find anywhere else. Aside from that, this market is recognised for its bullion market, which contains very high-quality gold. Apart from that, tourists that come here can purchase a variety of other spices such as cumin, saffron, frankincense, rose water, and incense, making this a unique experience.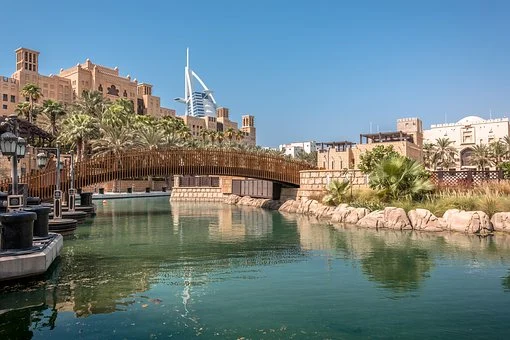 Image Courtesy- Pixabay
Bastakiya- Bastakiya is Dubai's oldest and most historically significant neighborhood, offering visitors a pleasant experience. Al Fahidi Historic District or Al Bastakiya are other names for Bastakiya. This location is primarily adjacent to Dubai Creek. Both of these locations not only aid in the preservation of memories linked with this location, but also serve as excellent tourist destinations. These locations aid in the communication of Arab culture to visitors. During a visit to this historical place, one can see special places like old houses, brown wooden doors, wind towers, and white mosques, which are proof of the world's unique architecture. Apart from this, it also introduces tourists to the historical Bastakia culture.
Image Courtesy- Pixabay